DR CHIKE CLINICS GOOGLE REVIEWS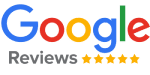 Had such a great experience with Dr Chike at Hampstead Aesthetics. Although I'd given lots of treatments I had never had anything myself! I was waiting for the right DR to come along, I am so pleased with the results and would definitely recommend.
Saw Dr Chike for my nose, as I didn't like the profile. All I can say is wow!!! I look amazing after my non-surgical nose job and I even got my lips done. Would recommend Chike to anyone.
A brilliant experience from start to finish. Dr Chike knew exactly how to get my desired effects for my liquid rhinoplasty, and was confident throughout the entire procedure which helped to put me at ease. He was swift and very skillful.
PDO Threads
Silhouette soft thread lift
Profhilo
Lanluma
Non-surgical Facelift
Tear Trough Filler London
Non-surgical Nose Job
Jawline Fillers London
Ready To Book A Consultation?
Get in touch with the Dr. Chike Cli if you would like to book a consultation.
If you have any questions for us at all, please feel free to ask.
email
info@drchikeclinics.com
visit
10 Harley Street, London, W1G 9PF